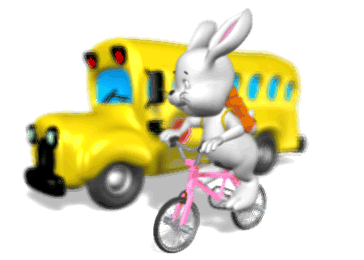 August 2019
Dear Third Graders-
Welcome! My name is Mrs. DeGrazia and I am excited to be your teacher this year at Heathcote.  I am looking forward to a great year in third grade with you, as we will learn together and make new friends!
I can't wait to hear about your summer!  I spent the summer with my husband and our 3 children, Capri (13), Joseph (12), and Jessica (8). We enjoyed swimming, biking, and exploring new adventures.  We visited friends and family, visited the Bronx Zoo, hiked, and fished in Vermont, enjoyed the beaches in Cape May, NJ and went camping in the Catskills. We've especially enjoyed visiting the library and reading lots of wonderful books. I can't wait to hear about your exciting summer experiences and the books you have read.
Most of all, I am looking forward to meeting and learning more about YOU.  We will have an eventful and enriching year together! You will love being part of our classroom!
For the first day of school please bring in "something special" from this past summer. It can be a photograph, postcard or brochure of a place you have visited; ribbon or certificate of something you have achieved or did for the first time; or even a ticket stub from a museum or amusement park. Any of these artifacts will help you during our Writer's Workshop activities. Also, please bring in a photograph of yourself. If possible, I would recommend bringing in a copy (not the original) of the photograph. We will be using this photograph for our class bulletin board throughout the year. Lastly, please come to the first day of school with your school supplies. The supplies can be found on my teacher page section "Class Supply List" or the PTA page. We will spend some time organizing them in class.
Enjoy the next few weeks of summer vacation. The first bell will ring 8:35am. I will see you on Tuesday, September 3rd, ready to greet you with a big smile!
Sincerely,
Mrs. DeGrazia