10 Dialga-  What Is This Thing
9 Smeargle- This Pokemon is Pablo Picasso as a Pokemon, and oh boy he is UGLY
8 Mr. Mime- KILL IT BEFORE IT LAYS EGGS!
7 Pupitar – "Why am I in a cocoon?" 
6 Charizard- I can sense the bullying coming 
5  Shelmet- Excuse Meh, what is this. Oh I know! It's a slug in a teapot!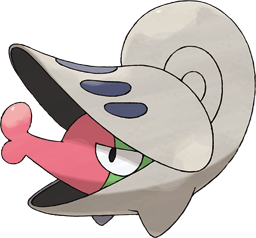 4 Klefki- "I've ran out of ideas for Pokemon." *Looks at key chain* "I know I will make a key chain Pokemon!"
– Shigeru Miyamoto
3 THE WHOLE VANILLITE EVOLUTIONARY LINE!-
Small Ice Cream evolves into Big Ice Cream, Big Ice Cream evolves into Double Ice Cream. I just have one question, can you eat a Vanillite?
2 Jynx- This Pokemon's design was changed in the USA because it was 
RACIST! IT"S UUUUUUUUUUUUUGLY
1 SMOOCHUM- GOD NO PLEASE NO! NO! JUST NO! NOOOOOOOOOOOOOOOOOOOOOOOOOOOOO! GOD NO! PLEASE NO! OH MY GOD NOOOOOOOOOOOOOOOOOOOOOOOOOOOOOOOOOOOOOO!