Wuji is opened from 12:00 pm – 10:00 pm. Wuji is located in Greenwich, but used to be in Scarsdale, New York. In my opinion, I would give Wuji five stars because the food is AMAZING.

My favorite appetizer at Wuji is the Pork Bao Bao Buns because the buns are so good and the pork is really good too. My favorite entree is the Chilled Peanut Sesame Noodles because all of the things that come with the noodles are really good. I like the sliced cucumber in it because it is really tasty and refreshing to eat. Most of the food choices there are from 6 – 21 dollars. There are also some more expensive foods that are 15 – 48 dollars.
The last time I went there I ordered an Udon Noodle Soup. It was really good because the noodles were soft and mushy. My sister ordered a salad and you should definitely try it. My sister and I really liked the foods we ordered so we recommend them.
Service there is amazing  and I really enjoy the restaurant! The servers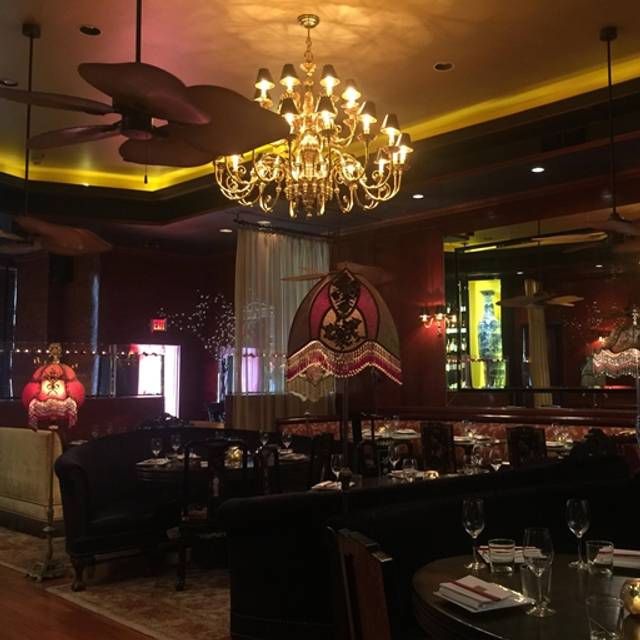 there come whenever you need them. They are really nice and helpful. When you order food, it arrives in 10 – 20 minutes. The time really is not that long. Wuji is the best place ever!
It is a kid friendly restaurant. It's really not a fancy place, but it is still a wonderful to go there. The restaurant is normally not loud. The decoration is nice because there are dim lights hanging from the ceiling. There are also pictures of Buddha, a Chinese god.
Overall the restaurant is really good. It is perfect for people who like Chinese food and for people who like trying new foods. Wuji is a really good place and I would go back. You should try it too!